Sancerre, as if you were there….
The exposure of our vines, combined with the soil and the amount of annual rainfall received enable us to obtain structured, subtly fruity wines which are so widely sought after by connoisseurs.
These natural qualities have helped us remain dedicated to giving back to the consumer the most beautiful images of the Sancerre region. Our harmonious product range of white, red, and rosé expresses lightness, simplicity and a connection to the earth. Gastronomes will never go wrong with these very accessible wines!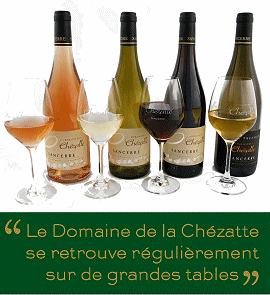 White, red and rosé, rich and varied associations
Aged 1 year in oak barrels,
that gives to this wine subtle wood
and vanilla notes
The abuse of alcohol can be hazardous to your health.
Consume with moderation.